WN-5000PCI
802.11n Wireless PCI Adapter
Podsumowanie funkcji
802.11n Wireless PCI Adapter
PCI interface
WEP, WPA, WPA2 Encryptions
802.11n Speed, Up to 6 times faster than wireless-G!
2T3R Data Stream
802.11e, 802.11d, and WMM support
Fully Compatible with Wireless-G and Turbo-G networks
| | |
| --- | --- |
| | he WN-5000PCI is an advance wireless PCI adapter that uses the latest 802.11n technology. This means your file transfer speed can be up to 120Mbps in real throughput! Over 6 times faster than standard 802.11g device! using the MIMO technology to provide ultra long range and wider wireless coverage. The PCI Card enables your desktop PC to connect wirelessly at speed faster than your wired network. |
Enjoy extreme Wireless transfer speed
AirLive WN-5000PCI is a 300Mbps 802.11n wireless adapter with PCI interface that delivers extreme wireless performance to your home or office network. This wireless card delivers up to 6x faster speeds real world throughput when connected to WN-5000R. You can share a high-speed Internet connection, photos, files, music, videos, printers, to your storage device.
AirLive 2T3R Technology
AirLive 2 transmitter 3 receiver (2T3R) technology to ensure reliable, cost-effective wireless connectivity at high throughput over an extended range. Optimized RF architecture and baseband algorithm provide super performance to your network.
AirLive True MIMO Technology
The AirLive WN-5000PCI is designed to provide faster speed and wider coverage using MIMO, 802.11n, and XR Technologies.

The result is wider coverage and up to 6 times faster speed than standard 802.11g wireless equipment. That means as the distance goes further, the 802.11n speed will drop slower comparing to non-MIMO solutions. It is fully compatible with 802.11g, 802.11b, MIMO-G and Turbo-G devices.So you don't have to give up your existing wireless equipment.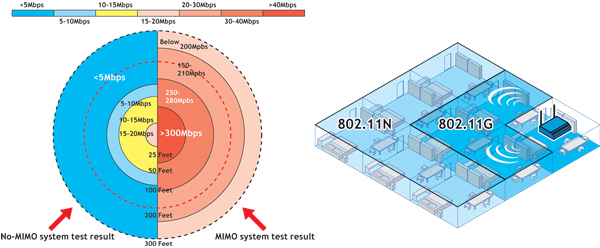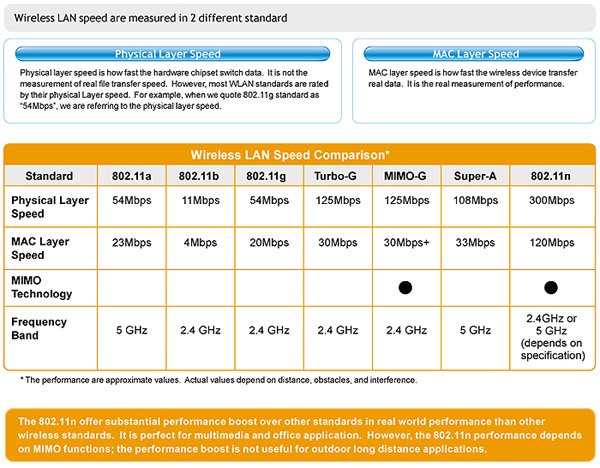 WPS (WiFi Protected Setup)
WPS is a standard create by Wi-Fi alliance to simply the process of building a secured home wireless network. In another word, it makes the process of making wireless encryption much easier.
* The 802.11n mode works only when using with other 802.11n devices.
Full Compatibility with Turbo-G and Wireless-G
The AirLive Wireless-N family is fully compatible with Turbo-G and Wireless-G devices. In fact, they will run at full Turbo speed when linking with Turbo-G products. Therefore, you can get the maximum performance out of your legacy equipments. The AirLive Wireless-N technology protects your current investment while making your wireless network ready for the future.
Model

| | |
| --- | --- |
| | WN-5000PCI |

Chipset Solution

| | |
| --- | --- |
| | Ralink RT2860+RT2820 |

Standard

| | |
| --- | --- |
| | IEEE 802.11b/g/n |

Bus Type

| | |
| --- | --- |
| | 32-bit PCI |

Frequency Band

| | |
| --- | --- |
| | 2.4000~2.4835GHz (Industrial Scientific Medical Band) |

Data Rate

| | |
| --- | --- |
| | 11b: 1/2/5.5/11Mbps |

| | |
| --- | --- |
| | 11g: 6/9/12/24/36/48/54Mbps |

| | |
| --- | --- |
| | 11n (20MHz): MCS0-15, 32 with Half Guard Interval Support (up to 72/144Mbps) |

| | |
| --- | --- |
| | 11n (40MHz): MCS0-15, 32 with Half Guard Interval Support (up to 150/300Mbps) |

Operating System Support

| | |
| --- | --- |
| | Windows 2000/XP/XP64/Windows Vista |

Security

| | |
| --- | --- |
| | WEP 64/128, WPA, WPA2 |

| | |
| --- | --- |
| | Cisco CCX V1.0, V2.0 & V3.0 Compliance |

Antenna

| | |
| --- | --- |
| | External 3 Antennas with Two TX and Three RX (Connector: RP-SMA) |

Drivers

| | |
| --- | --- |
| | Windows 2000/XP/XP64/Windows Vista |

LEDs

| | |
| --- | --- |
| | Link, TX/RX |

Temperature

| | |
| --- | --- |
| | 32~131°F (0 ~55°C) |

Humidity

| | |
| --- | --- |
| | Max. 95% (NonCondensing) |

Certification

| | |
| --- | --- |
| | FCC , CE |

Product Weight (g)

| | |
| --- | --- |
| | 59 g |

Product Size ( L x W x H (mm) )

| | |
| --- | --- |
| | 127 x 53 x 20 mm |
| | | | |
| --- | --- | --- | --- |
| | Sterowniki i Oprogramowanie w wersji 091130 dla XP 32/64, Vista 32/64, Win7 32/64 | Details | 2010/05/27 |

| | | | |
| --- | --- | --- | --- |
| | Driver Version 2009/08/11 new driver for Vista x64. | Details | 2009/08/17 |

| | | | |
| --- | --- | --- | --- |
| | Linux Driver v1.6.1.0, | Details | 2008/04/16 |

| | | | |
| --- | --- | --- | --- |
| | v2 Mac Driver, | Details | 2008/04/15 |

| | | | |
| --- | --- | --- | --- |
| | v2 Linux Driver , | Details | 2008/04/15 |

| | | | |
| --- | --- | --- | --- |
| | WHQL Driver, | Details | 2007/10/31 |
Model
| | |
| --- | --- |
| WN-5000PCI | 802.11n Wireless PCI Adapter |
Kod EAN
| | | |
| --- | --- | --- |
| | 13 Code | 14 Code |
| WN-5000PCI | 4719869614001 | 14719869614008 |
Standardowe opakowanie
| | |
| --- | --- |
| Rodzaj opakowaniae | |
| Wymiary opakowania | 220 x 130 x 50 mm |
| Waga opakowania | 0.3 kg |
| Zawartość opakowania | WN-5000PCI, CD-ROM, Quick Setup Guide, Antenna |
Opakowanie zbiorcze
| | |
| --- | --- |
| Ilość | 40 |
| Wymiary | 56 x 46.5 x 29 cm |
| Waga | 12.18 kg |